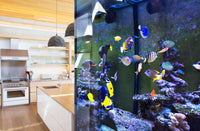 Professional Aquarium Service
Want to keep your tank looking pristine?
Trying to get your tank back in check?
Tired of your tank looking ugly?
Fed up with your current service company?
Want a custom tank set up?
WE'RE THE BEST AT WHAT WE DO, and we're here to help you achieve your aquatic fantasies.
Contact Us
Take Your Aquarium From This...

...To This.

We've Seen It All.
We've been a leading provider of aquarium maintenance in Southern California for over 30 years. That means we've seen, heard of, and fixed practically any issue you could be experiencing with your tank.
Get A Free Quote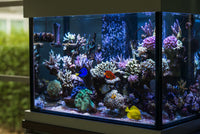 We're Reliable And Consistent.
We call ourselves Aquatic Fantasy for a reason. We're here to work with whatever your goals are for the tank, and make that come true. Let's come up with a plan to keep your tank looking the way you want.
Contact Us